The magical variable light LED crystal table lamp will add color to your life and make your nightlife more beautiful. Upgrade your luxury home.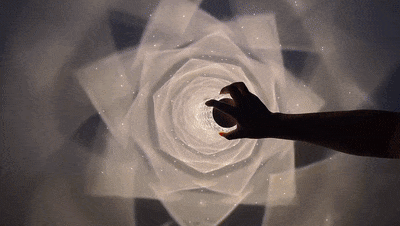 💡Exquisite Appearance:
Crystal clear appearance design and charming light when illuminated will add a little charm to any room. A decorative small table lamp can be matched with any style and color of decoration.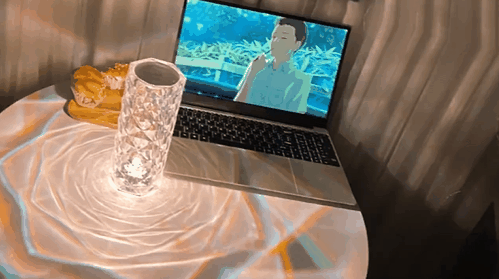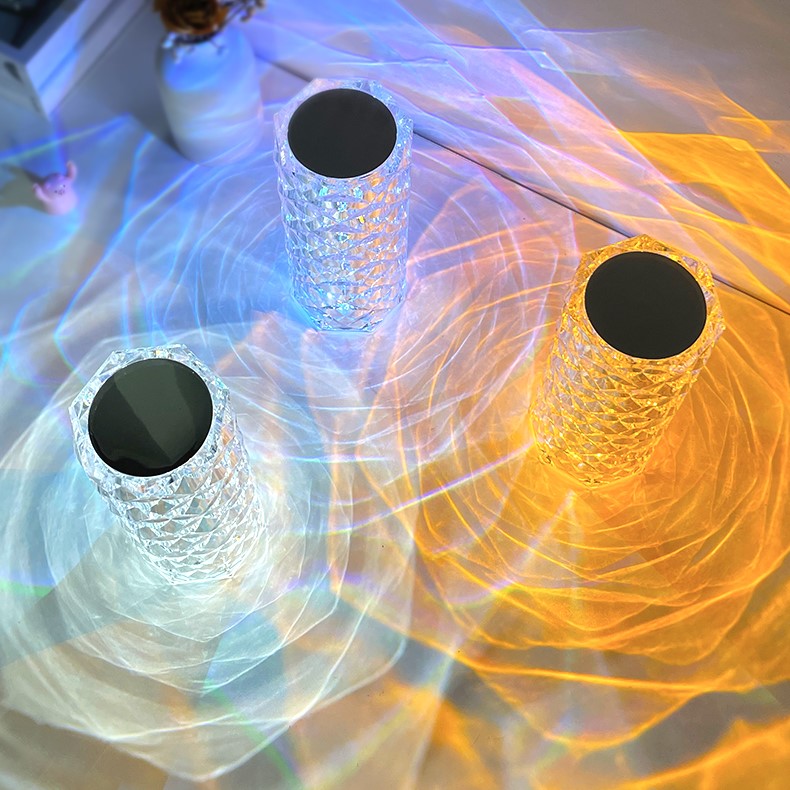 💡Unique Design:
Touch the metal ring on the top of the lamp to turn on or off the lamp/change mode/select color/adjust brightness. Modern and classic, it mixes the crystal and fabric factor, making the lamp looks advanced.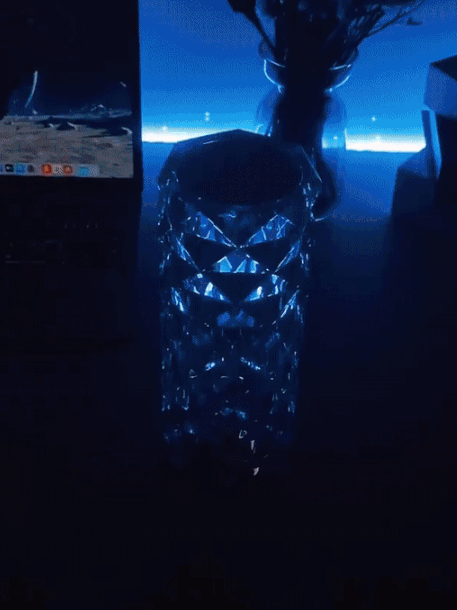 💡Rechargeable:
A built-in rechargeable battery, and USB plug, can be used to charge the lamp. As an environmentally-friendly LED lamp, its power consumption is 80% lower than that of traditional incandescent lamps.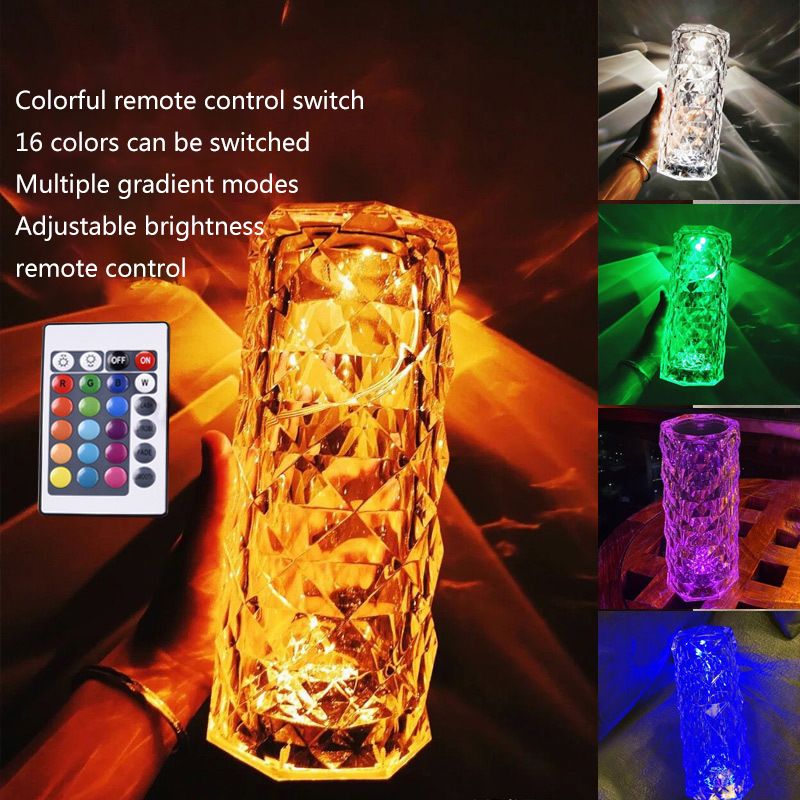 🎁Versatile & Gift:
This acrylic crystal lamp is widely used in the living room dining table, bedroom bedside, bar, dining room, and luster. At the same time, it can also create a romantic and warm atmosphere. Great gift idea for kids, ladies, Valentine's Day, Christmas, or birthday.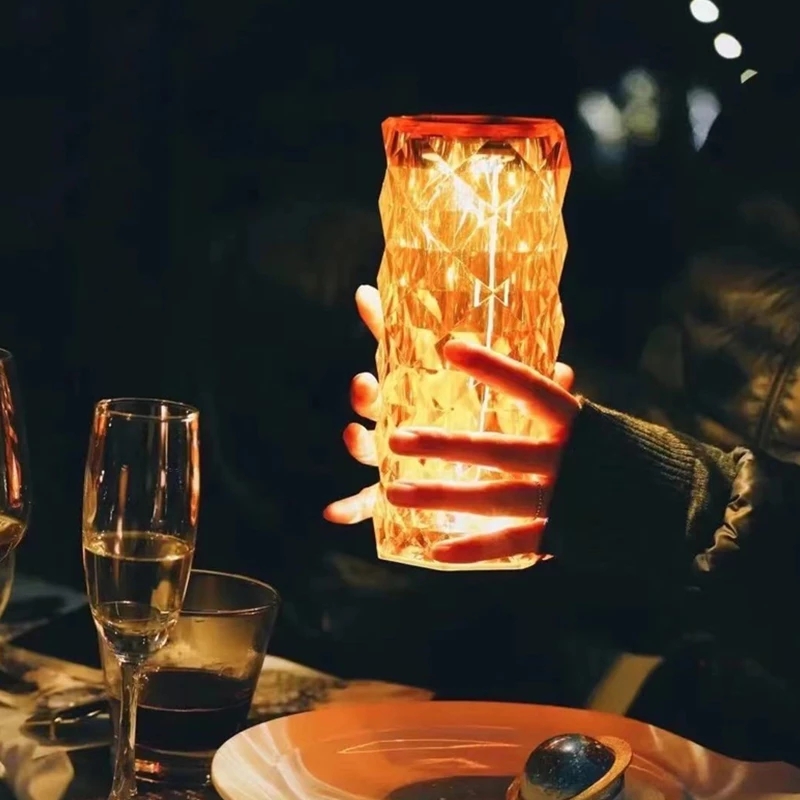 💡Imagine how exciting it is for a glowing rose in full bloom on the table. The unique table desk lamp will surprise your guests. Perfect for decorating a bedroom, living room, dining room, study room, corridor, balcony, closet, hotel, coffee shop, etc.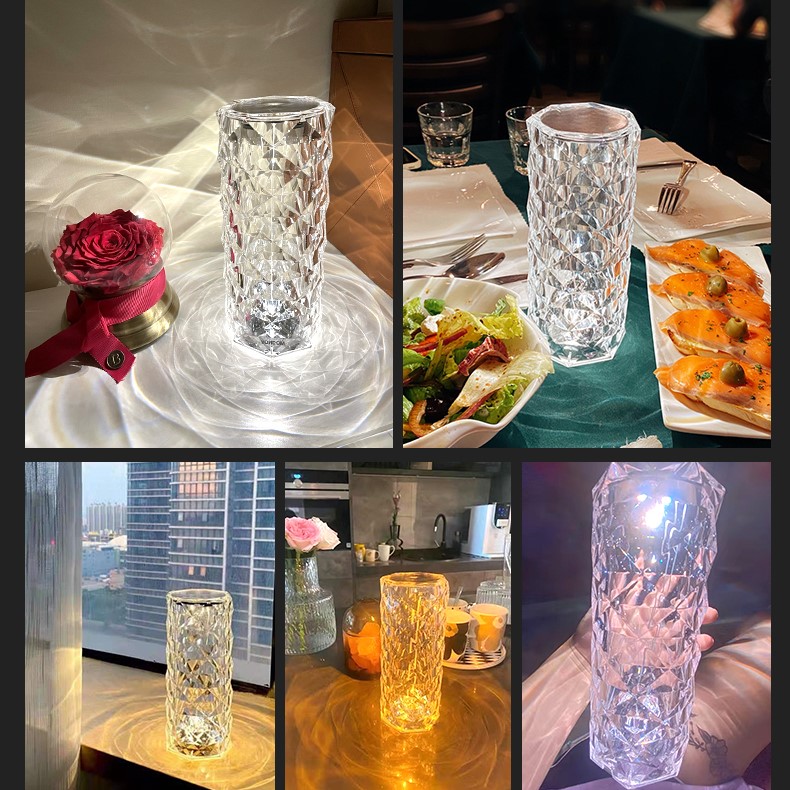 Size: 9cm*22.5cm/3.54*8.86inch
Applicable area: living room, dining room, and bedroom
Material: Acrylic (PMMA)
Color: Amber, Smoke, Crystal, etc.
Light: LED*3W
Packaging: the outer packaging is a high-level environmental protection carton with a bubble bag/foam protection lamp body inside.
Switch: Touch, Remote control